Since ancient times, stone has been one of the most common materials used in indoor and outdoor spaces of the building . It has been very common to use all kinds of stones for flooring. According to the specific conditions, you can choose the stone that creates an eye-catching space. In the following, we will discuss about the best stone which you can choose for the floor of a building. Stones have different types and different uses. So, it is very important to choose the best stone for flooring. Because, the stone used for flooring has a direct relationship with the durability and beauty of a building.
The most suitable stone for flooring
Stone is one of the best materials used for the flooring of a building. Because, stones have a long life and they resist to climate changes. Also, they have a high variety colors for people with different tastes.
Which stone is suitable for each part of the building?
Stones are generally cold in nature, and if they are used in cold areas, floor heating is also necessary for that places. When the stones with polished surface get wet, the friction of them reduce, so they may cause some problems. That's why we don't use these types of stones in bathrooms and swimming pools. For these places, it is better to use a stone with honed surface. The stones used in reception floor, bathroom and parking lots are different. The best stones that can be used for the mentioned places are:
Crystal
Crystal stone belongs to the family of marble stones. This stone is usually processed in the form of slabs also bookmatch and formmatch. This stone has low water absorption and it has a good resistance to heat and cold. This stone can be used for toilets, hall and reception floors, and stepping stones.
Marble
Marble is one of the most widely used building stones. This stone is available in a wide range of colors and also it has a good polish. Polished marble can be used for the floor of the hall,reception,rooms and lobbies,office and commercial complexes .Also, it is used for the stairs as well.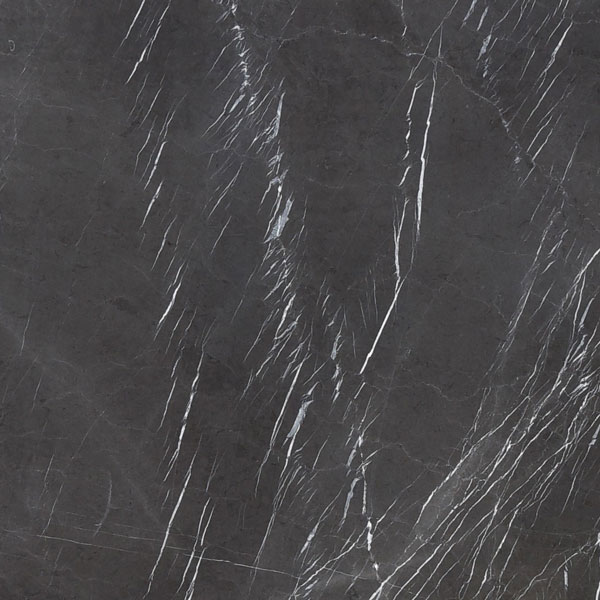 Granite
Granite is one of the most strongest stones in the natural world. Granite stone with different types is resistant to cold and hot weather. This stone has low water absorption and it is difficult to cut, so this stone is generally used in high traffic places such as parking lots and stairs. Also, this stone is suitable for the floor of the commercial complexes.
Onyx
Onyx is one of the most beautiful and luxurious stones in the heart of the nature, which has a high resistance to sunlight. One of the great features of this stone which has made it popular among designers and architects is the ability of passing light. Due to it's special feature, this stone has a higher price than other natural stones. Onyx can be used for interior floors and walls of a building.
Advantages of stone flooring
As mentioned before, stones are one of the most widely used building materials. Here are some of the reasons :
The durability and strength of the stone

Special design and color

Low water absorption , as well as high resistance against sunlight

Reasonable price and high quality

The maintenance of stone in any situation is easy

High polish
Disadvantages of stone flooring
According to the experience of using stones in the construction industry, this building material also has disadvantages, which are mentioned in this section:
The non-uniformity of it's design and color in the big area

The coldness of stone because of it's nature

Having a very smooth surface due to it's high polish ability
Which stones can be used for indoor and outdoor spaces?
Stones that can be used for outdoor spaces should have high resistance and stability against sunlight, cold and heat and acid rains. Also, they shouldn't break and change their appearance over time. The stones that are used for outdoor spaces must have more than 20 cm thickness and a high weight, which does not lead to stone erosion and breakage. A stone with a smooth and shiny surface should not be used in outdoor spaces. In these case, it may cause some skid problems when it rains or snows.
https://rasstone.com/wp-content/uploads/2022/09/stone-flooring.jpg
533
800
rasstone rasstone
https://rasstone.com/wp-content/uploads/2022/04/31-1-294x300.png
rasstone rasstone
2022-09-12 10:18:07
2022-09-12 10:32:13
Stone Flooring